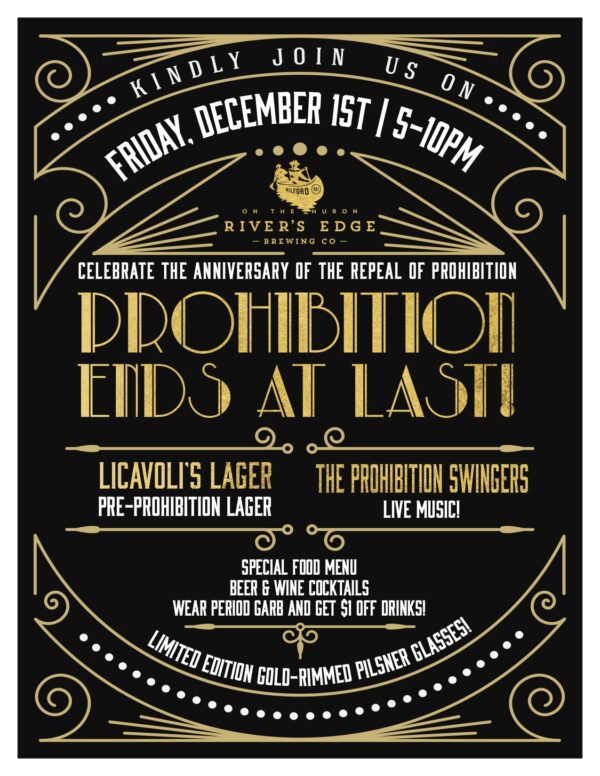 Join us as we celebrate the Repeal of Prohibition (December 5, 1933).
We'll have a beer & wine cocktail bar, special food menu for the evening, $1 off drinks for anyone in period garb and The Prohibition Swingers Jazz Band!
On Tap: Licavoli's Lager, a pre-Prohibition style lager!
Limited edition gold-rimmed pilsner glasses!
Cheers to beers!